Interview With Former Indians Player: Elizabeth Patano
Posted on January 18, 2019 by FPSC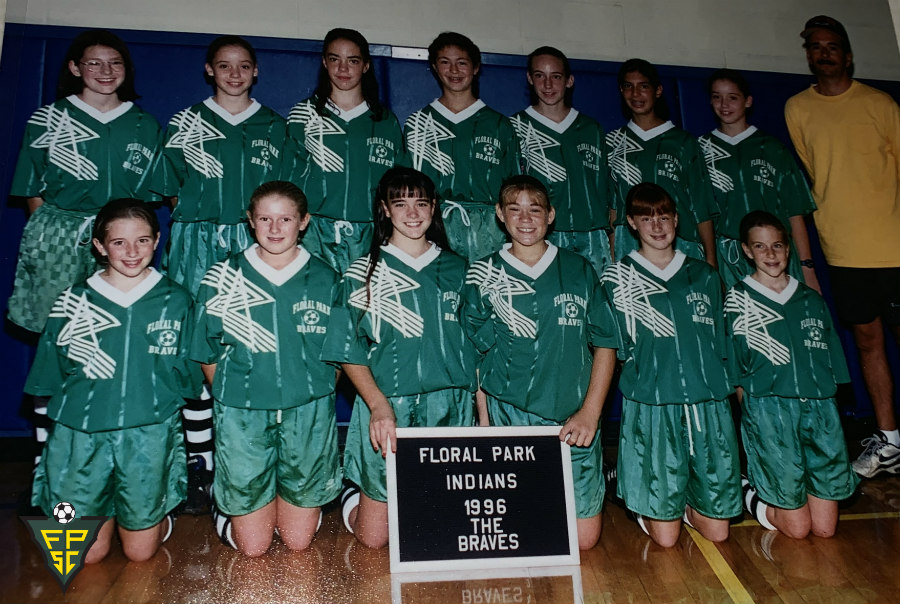 Our first ever Former Player Interview is with Elizabeth Patano. Elizabeth's story and experience is in one word … inspiring. Inspiring to me as a coach and hopefully to our players and parents as it shows what youth sports is really all about. I Hope you enjoy reading this as much as I did putting it together.
FPSC: How many years did you play in Floral Park?
Elizabeth: I am not sure of exact years. I would say 1992-2000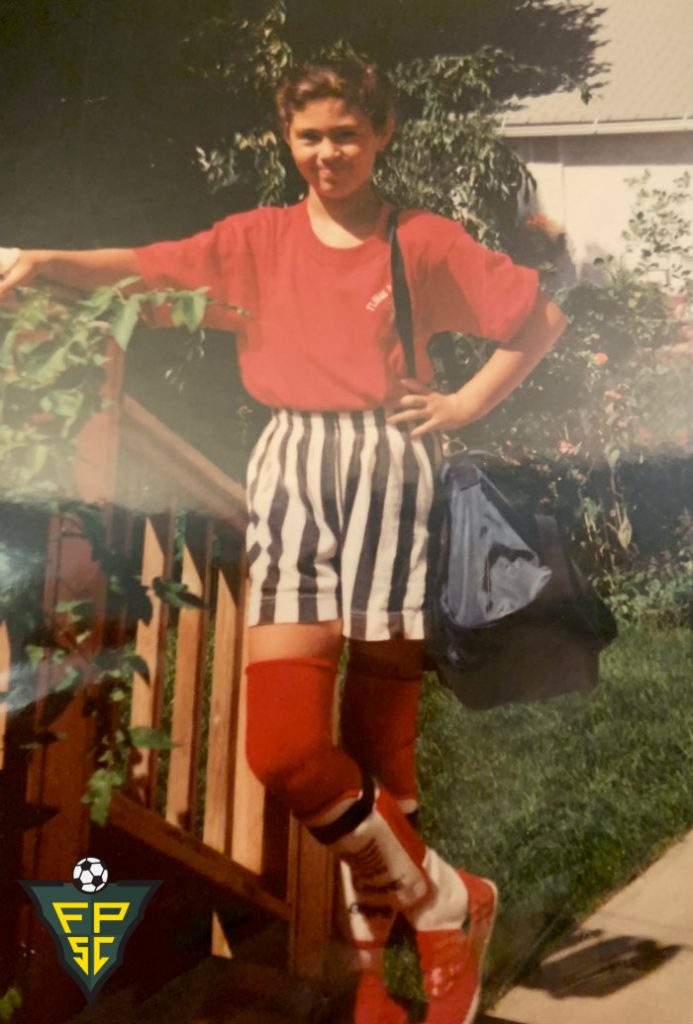 FPSC: What teams did you play on?
Elizabeth: Several different intramural teams (back then we were colors), so the red team, the pink team, etc…followed by the Floral Park Braves coached by the one and only amazing Jack Schaefer who single-handedly affected my life so positively. He was a dad who took on the role of coaching us. He made sure everyone felt important, and included and recognized, even if in the smallest way. He would always review a game by going over each individual player so everyone felt special. He was fair and kind. I wish there were a million more coaches like him.
FPSC: Did you play in High School? If so what school?
Elizabeth: I played at FPM, first in the middle school in 7th grade, then JV 8th grade-10th and then Varsity 11th and 12th under coach Ken Becker.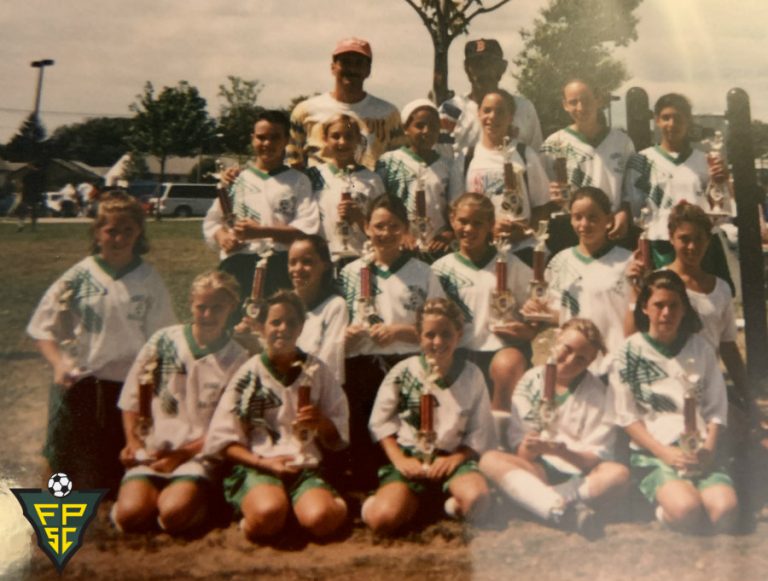 FPSC: Did you play in college? If so what college?
Elizabeth: I did not play in college because at that point I made the choice to pursue Lacrosse, and I went to college to play Lacrosse instead.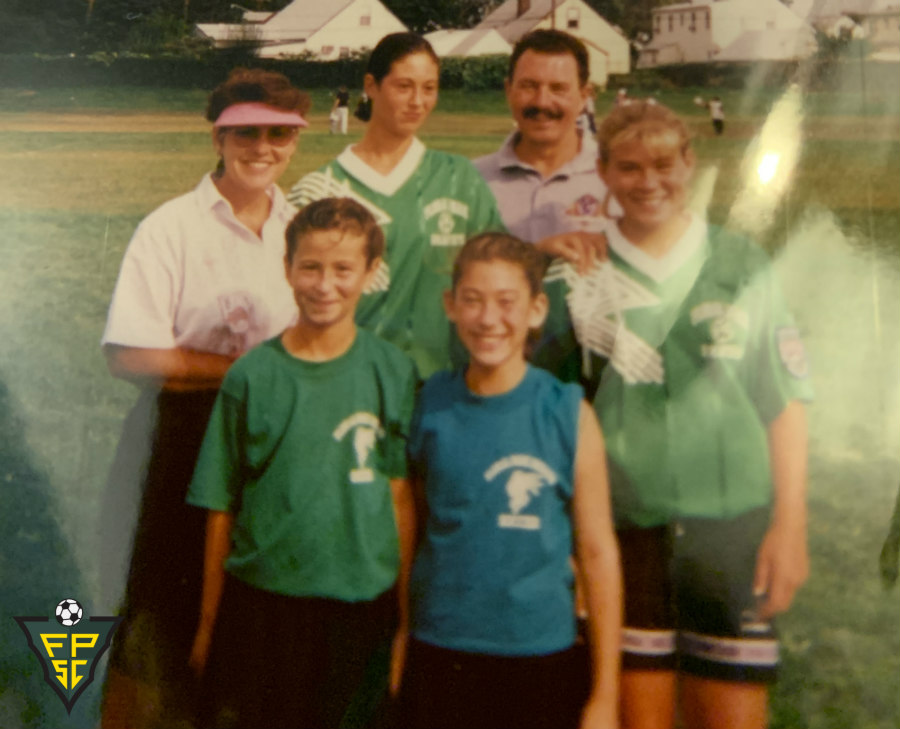 FPSC: What were one or two of your fondest memories of playing for the Indians?
Elizabeth: The most important things I remember about my time with the Braves were the life long friends I made because playing on a team is so much more than the actual sport itself. It's about learning to trust and rely on teammates, to support and depend on each other, and to always have each other's back. The cool thing about our team was that this all extended off the field also. A core group of us also went to play for FPM, and we'd have monthly bondings where we all met, ate, and laughed, and really built a family. The other thing I remember is just how much fun we had and how good it felt to play together.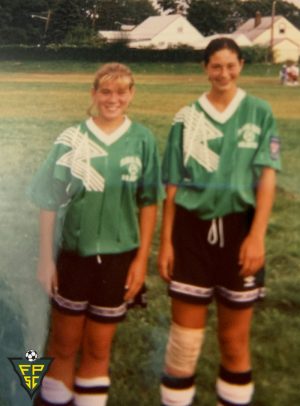 FPSC: You mentioned you and a small group still play, what team and league?
Elizabeth: I currently play for the Rockville Center Cinders, which a division 2 team in the Long Island Ladies Soccer League, and our team is based out of Rockville Centre. There are about 4-5 girls, I guess I should say, women, who were on the Braves, then FPM and now we all still play together, which really is a testament to our time together and Jack's leadership.
FPSC: Why did you guys decide to continue to stay together and play?
Elizabeth: I think in large part when you are a competitive athlete, that inner drive and desire to play never truly leaves. You're body and abilities may change but the connections we made playing for so many years together really bring us back together when the season starts. Also, it's a nice way to take a break and get active with people you really enjoy being around.
FPSC: Do you have any advice for younger athletes playing now?
Elizabeth: I would say enjoy every second of it. Before you know it the stakes are higher and there's more pressure and the change to play for just fun and learning is gone. Smile together and celebrate one another and remember that the lessons you are learning now will help guide you in life and make you well rounded people.